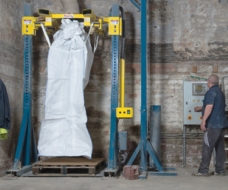 Oprima para ampliar
Adjustable fill head raises and lowers to suit a range of bag heights. An oversized filling spout accommodates open-top bags.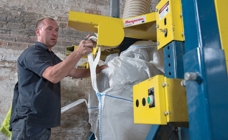 Oprima para ampliar
Operator attaches bag loops to the four retractable bag hooks on the fill head.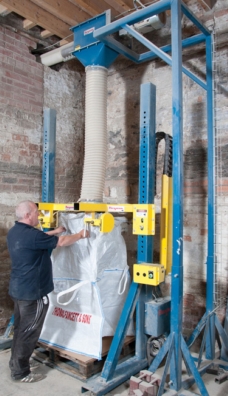 Oprima para ampliar
Bag spout is connected before malt is transferred from a silo through a horizontal flexible screw conveyor and downspouting into the bulk bag filler inlet.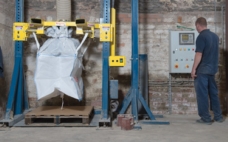 Oprima para ampliar
With the bag inlet secured to the downspouting, the automated weigh-filling cycle is initiated.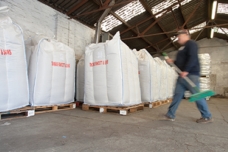 Oprima para ampliar
Bulk bags containing malt are shipped to brewers throughout the UK and abroad.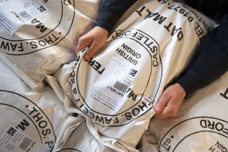 Oprima para ampliar
Fawcetts also packages its malt in 25 kg (55 lb) sacks. The Bulk Bag Filler increases production as both filling operations can take place simultaneously.